Quick Notes: 46% off (Deal Expired)
The Details
The 6ft Monster High Speed 4K HDR HDMI Cable with Built-in LED Light helps you to find the correct plug every time by conveniently color coding your cables and increasing visibility with the built-in LED lights. The cable's built-in LED is powered when the cable is plugged into an HDMI port, so no additional power is required. This item is available in 4 colors, Red, Green, Purple and Blue. Color code your HDMI media players such as streaming devices, cable boxes, DVD/Blue-ray Players, game systems and A/V receivers. This cable comes equipped with gold-plated connectors and Duraflex jackets which provide high quality signal strength up to 60Hz, 16 Bit Color and supports 4K video.
Model: MHV1-1026-BLU
Editor's Notes: Item is currently available for $12.88 as of June 28, 2020.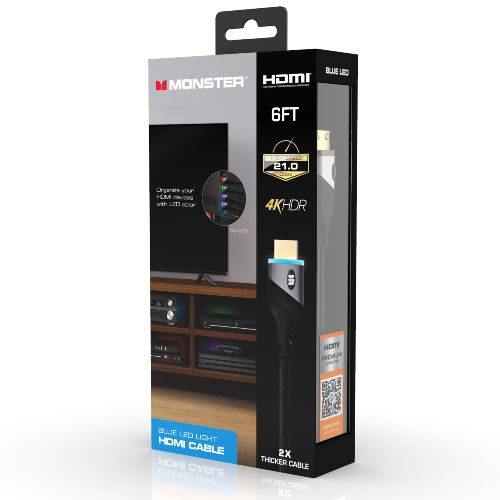 You must be logged in to reply to this topic.