Quick Notes: 22% off + $7.50 Shipping
The Details
Cast a haunting glow with these assorted sized galvanized corrugated metal luminaries. Each canister has a happy pumpkin face cut out in the metal allowing for light to shine through when you place a Gerson Company battery-operated LED candle (not included) inside. Place several luminaries around your fireplace or on your table as a holiday centerpiece to create spooky cheer. You can even separate the set to place a canister in several areas of your home to add a touch of haunting flair to every room! Each canister includes a handle allowing for easy transportability, and for the canister to be hung if so desired.
Model: 121-6638
Editor's Notes: Battery operated LED candles are not included.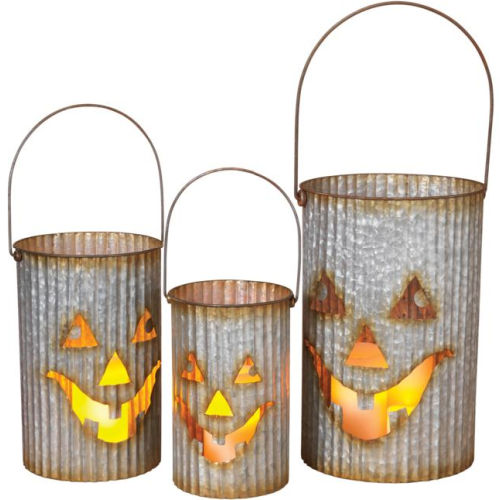 You must be logged in to reply to this topic.