Quick Notes: 25% off + Free Shipping
The Details
The Oceanview Swing Set includes all new features brought to you by the #1 swing set manufacturer, Leisure Time Products. The 5' high sun deck encompasses a balcony nearly 2' deep and over 4' long, providing space for multiple children. The large fort has operable curtains. The staircase creates easy access to the fort, which all ages and abilities can use. Watch your kids grow with the built-in 5' measuring stick. The large hammock is a great space for relaxing and the monkey bars help strengthen muscles and improve coordination.
Model: 1606012COM
Editor's Notes: Item is currently available for $1,299 as of May 9, 2020.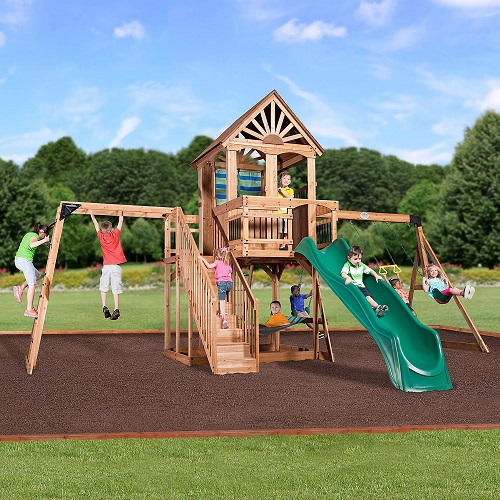 You must be logged in to reply to this topic.