Quick Notes: 40% off + Free Shipping
The Details
Get the TV channels you love at a great price with no contract, credit check, or internet required, with the Orby TV Satellite Receiver. Programming packages start at just $40/month for access to popular cable networks like TNT, AMC, CNN, Discovery, Food Network, Hallmark Channel, HGTV, and more. Premium channels are also available. Our package prices include tax and are good for up to four rooms. Plus, you can get free local TV channels from ABC, CBS, FOX, NBC and more, reception and availability vary by location. The system is easy to use, with a user-friendly on-screen guide and simple full-sized remote control. With Orby TV, you own your equipment and pay for service month-to-month. Basic professional installation is required at an additional cost and includes delivery and installation of the Orby TV satellite dish, outdoor antenna, and wiring (optional installation services such as pole mounts or wall fish may incur additional cost).Visit OrbyTV.com/install for installation pricing and details.
Model: KSTB2095
Editor's Notes: This item works with a satellite signal via the Orby TV satellite dish.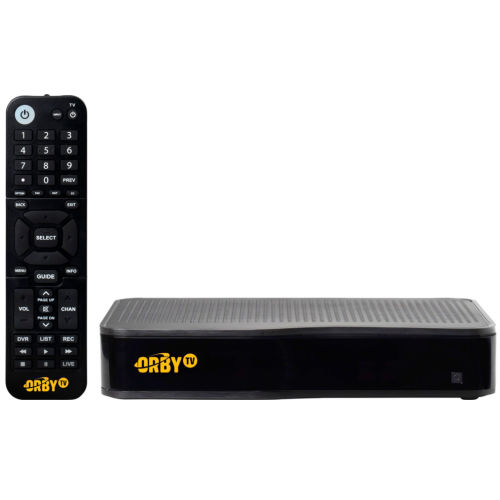 You must be logged in to reply to this topic.