Quick Notes: 25% off + Free Shipping
The Details
Outfitted in authentic REALTREE Camo, the John Deere Gator XUV Camo will turn heads, while letting your little one haul everything imaginable in their large dump bed with opening tailgate. The 2-speed shifter with reverse allows them to drive 21/4 or 41/2 mph on grass, dirt or hard surfaces. Parents will appreciate the adjustable seats and second speed lockout that prevents beginners from going too fast. Includes a 12 volt rechargeable battery and recharger. Made in our Fort Wayne,Indiana factory using domestic and global components.
Model: IGOD0063
Editor's Notes: Item features 2 speeds, realtree camo, dump bed with tailgate, traction wheels, and front brush guard.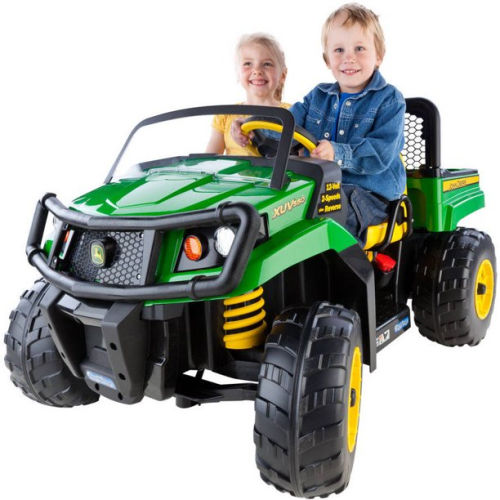 You must be logged in to reply to this topic.