Quick Notes: 24% off + Free Shipping
The Details
Strike scooping the litter box off your to-do list. With the ScoopFree Covered Self-Cleaning Litter Box, theres no scooping, cleaning or refilling your cats litter box for weeks. It uses crystal litter that provides 5 times better odor control than traditional clumping litter by absorbing urine and dehydrating solid waste. This low-tracking litter also helps keep your floors clean because it is 99% dust free and doesnt stick to your cats paws. Safety sensors ensure that the scooping cycle only occurs when your cat is out of box. It uses disposable trays that have a plastic lining to help protect against leaking, and each tray comes with a lid for quick and easy disposal. Just remove the tray and throw it away. Theres even a health counter that tracks how many times your furry feline uses the box, which is a convenient way to detect early signs of a health issue, and the included privacy cover gives your cat a secluded bathroom. PetSafe brand is here to help you and your pet live happy together.
Model: PAL00-16806
Editor's Notes: This deal price matches the lowest price we could find online.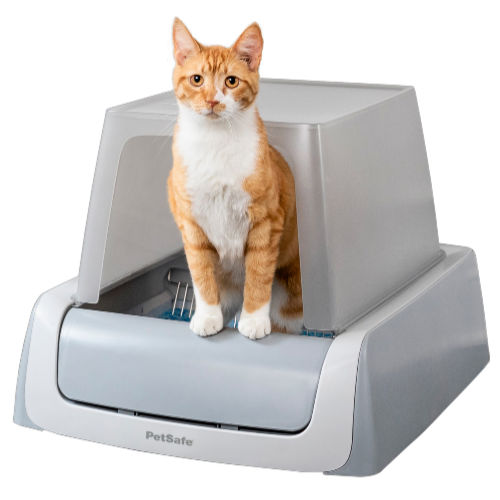 You must be logged in to reply to this topic.