Quick Notes: 31% off + Free Shipping
The Details
When was the last time you were PROUD of your cooler? Was there ever a time? The Frontier Picnic Utility Cooler is here to change that. While most coolers just. A know, 'cool' - this sleek two-tiered shoulder cooler comes with a full cutlery and meal set for four. Serve your meal comfortably with the removable, heat-sealed cooler and carry your water/beverage easily in an side storage pocket. Sling the whole thing comfortably over your shoulder when your done, and be proud of your awesome cooler.
Model: 509-23-105-000-0
Editor's Notes: This picnic basket includes a shoulder bag, removable cooler, four melamine plates, four sets of silverware, and four durable tumblers.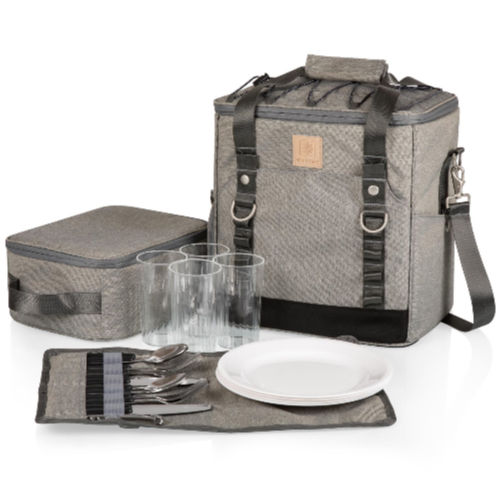 You must be logged in to reply to this topic.