Quick Notes: 29% off + Free Shipping
The Details
The Premier Pet Auto-Scoop Crystal Litter Box System is a self-cleaning litter box that makes caring for your cat easy and convenient. It automatically scoops itself after every use, giving your cat clean litter all day. The premium crystal litter is 99% dust free and controls odor 5 times better than traditional clay litter. Simply place one of the disposable trays pre-portioned with premium crystal litter under the litter box and forget about it. Once your waste trap is full, simply remove the litter tray, cover with the included lid and toss it! Some cats may require an adjustment period to get used to a new type of litter. Allow your cat to have access to the old and new litter boxes for at least a week. Once your cat has transitioned to the Auto-Scoop Litter Box System, remove the old litter box from the area.
Model: GAL00-16809
Editor's Notes: Item includes the automatic crystal litter box, one disposable crystal litter tray, power adapter, and product manual.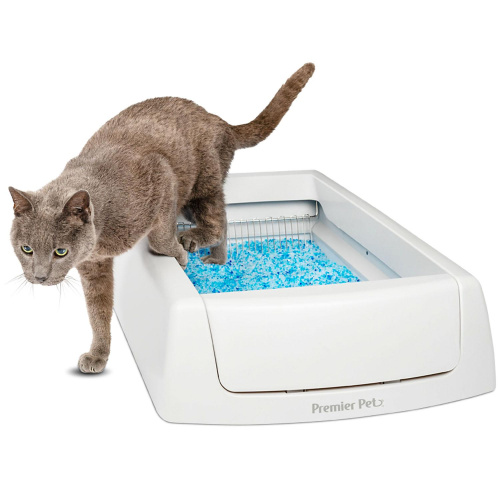 You must be logged in to reply to this topic.