Quick Notes: 19% off + Free Shipping
The Details
Every bag has a story. This all-American hero is ready to save your day with an iconic design, versatility, and style.
Meet the supporting cast: Handle and Strap. Use the handles to carry it like a chic satchel or adjust the straps to wear the tote on your shoulder or across your body -- base it on your level of hands-free need.
Plot twist! You need more room. Fill its pockets and added pouch to organize your essentials for the day. There's always just one more thing to bring, but you were born to be prepared.
Don't worry about the sturdy canvas -- its style still shines through its toughness, just like the woman who carries it. And the story doesn't end here -- you get to write the rest.
Model: A380992
Editor's Notes: This handbag is available in six (6) color styles including this camo print (shown).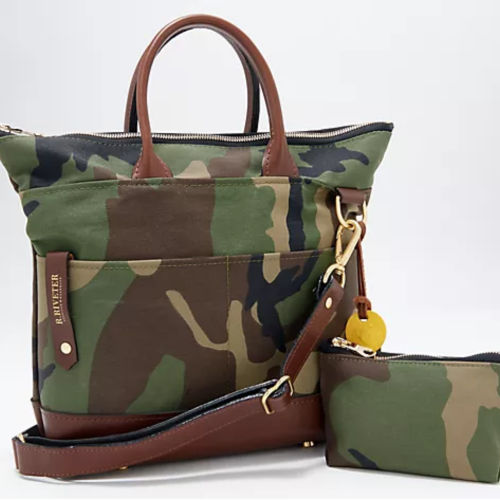 You must be logged in to reply to this topic.