Quick Notes: 38% off + Choice of 4 Colors
The Details
Relax, we've got you covered. Whether it's the hectic holiday season or everyday woes causing your stress levels to rise, the Renue Xpress wrap is here to help -- targeting your neck and shoulders with high-level heat. It provides temporary relief of minor muscle and joint discomfort (and stiffness, too!). And with this soothing set of two wraps, you can share the hug-like warmth with someone special on your gift list, too.
Model: V37119
Editor's Notes: This item helps target the upper back, shoulders, and portion of the neck.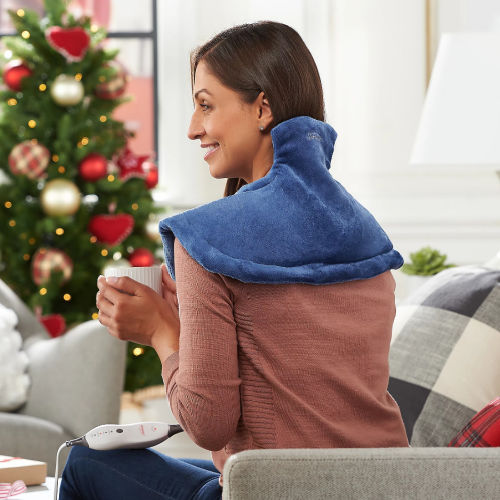 You must be logged in to reply to this topic.