Quick Notes: 36% off + FS $35+
The Details
Texas Instruments TI-30XA Student Scientific Calculator makes it easier to perform operations for math and science classes. It features a large, easy-to-read LCD screen. This Texas Instruments scientific calculator for students has a slide cover that protects the buttons and screen from damage caused by drops and impacts. It's suitable for use in most high school and middle school classes. This 10-digit scientific calculator performs trigonometry functions, factors and variables. Students and adults alike can use this calculator and it can be easily carried in a backpack, briefcase or purse for use whenever needed.
Model: TI30XA
Editor's Notes: Item features a 10 digit display and performs trigonometric functions, logarithms, roots, powers, reciprocals and factorials.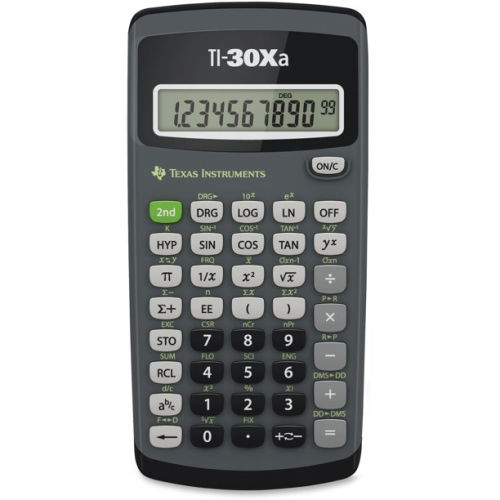 You must be logged in to reply to this topic.