Quick Notes: 36% off + Free Shipping
The Details
Display your country kitchen creations with The Pioneer Woman Celia 2-Tier Lazy Susan. This wooden turntable's unique spin function allows it to revolve on any tabletop, making it convenient for holding condiments, showcasing delicious desserts or providing an attractive way to store household items. Both beautiful and functional, the turntable is made of durable acacia wood decorated with Ree's signature Celia floral design and the revolving tray allows easy access to everything that is served or stored on it. Its elegant and rustic charm makes it a wonderful addition to your collection of kitchen accessories you didn't know you couldn't live without. Be sure to pick up The Pioneer Woman Celia 2-Tier Lazy Susan to pair with other items in your personal The Pioneer Woman collection.
Model: Celia
Editor's Notes: This item is currently out-of-stock as of October 9, 2020.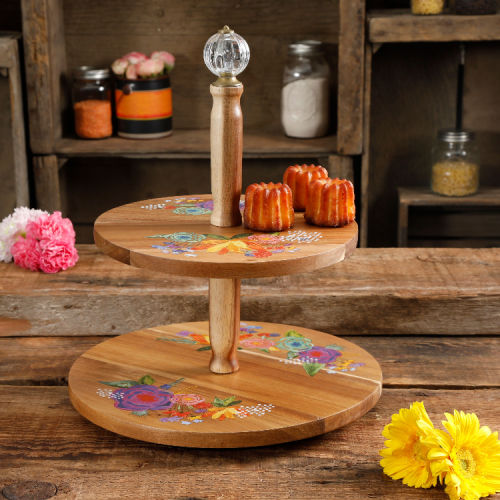 You must be logged in to reply to this topic.