Quick Notes: 22% off + Multiple Sizes Available
The Details
If you are looking for a costume that will really terrify the masses then this Voodoo witch women's costume is exactly what you need. The tribal print dress features a tattered bottom. The matching headband has a skull decal and attached feathers, while the flattering belt and scarf ties the whole look together. A small satchel hangs from the belt which is perfect to use for toting around potion ingredients. Once you're dressed, start casually muttering some incantations to really make people believe you're about to create some chaos!
Model: Voodoo Costume
Editor's Notes: Costume includes a dress, skirt, headband, belt, scarf, pouch and pair of ankle ties.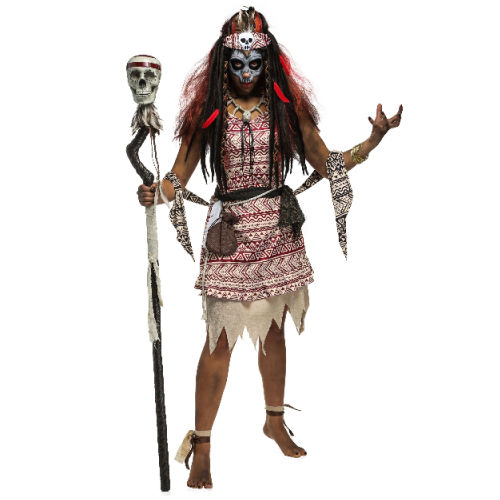 You must be logged in to reply to this topic.