Quick Notes: 6% off + Free Shipping
The Details
Waterpik Sonic-Fusion is the world's first flossing toothbrush. Now you can brush and floss at the same time. Waterpik Water Flosser technology is built into the advanced sonic toothbrush to deliver a complete clean in one step. Sonic-Fusion offers 3 cleaning modes: brush, floss, or brush + floss together. The sonic toothbrush cleans the surfaces of your teeth while the water flosser in the center of the brush head cleans between teeth and below the gumline where toothbrush bristles can't reach. Waterpik Sonic-Fusion is clinically proven to be 2X as effective as traditional brushing and flossing for removing plaque and improving gum health. It is accepted by the American Dental Association (ADA) and comes with a three-year warranty.
Model: SF-01W020-1
Editor's Notes: This item includes one flossing brush head, 10 pressure settings, 15-ounce covered reservoir (with 60+ seconds of water capacity), and a premium toothbrush travel case.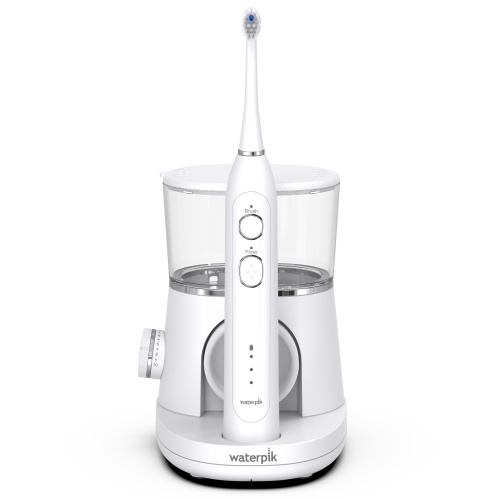 You must be logged in to reply to this topic.