Quick Notes: Lowest Price Online at Walmart for $96.72
The Details
This triceratops costume is big. Like huge! Constructed of windbreaker-like polyester material, it comes with 2 battery operated fans that blow up the costume to large-and-in-charge proportions. It extends behind you, to create the quadrupedal appearance, and the oversized head features a tall crest, the signature horns, and a clear window so the wearer is able to see out!
Model: Inflatable Triceratops Costume
Editor's Notes: This costume is typically available in adult and kids sizes.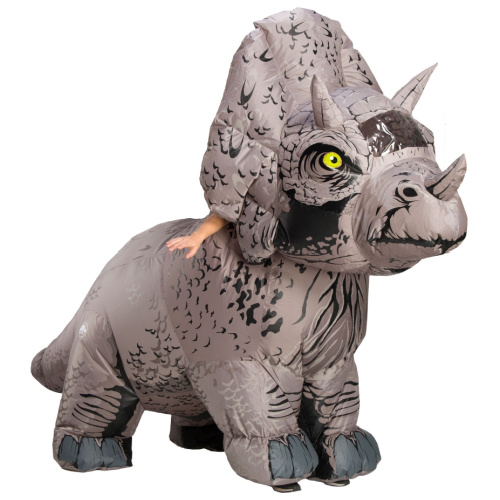 You must be logged in to reply to this topic.