Quick Notes: 52% off + $3 Shipping
The Details
No matter how you slice it, those old knives should have been retired long ago. Bring home Wolfgang's 3-piece set instead. They provide maximum versatility in a minimum number of pieces. Full-tang, triple-riveted blades provide the performance, balance and durability you expect from Wolfgang Puck. They even have cullens on the blades to prevent sticking. Just add a bow and they're ready to go!
Model: Carbon Stainless Steel Knife Set
Editor's Notes: This item is no longer available.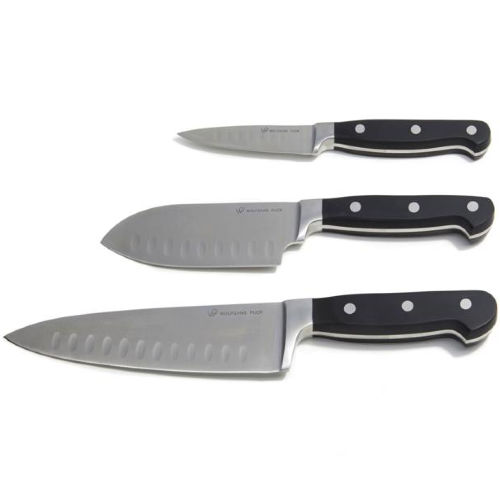 You must be logged in to reply to this topic.