Quick Notes: 62% off + $3 Shipping
The Details
Savor the flavor of freshly ground spices at your dinner table. These mills grind peppercorns, salt and other spices at the press of a button. Simply turn the dial on the bottom to adjust the coarseness to your liking, or that of your guests. A built-in light shows you how much seasoning you've added. And it comes gift boxed, so you can just bow and go!
Model: Spice Mill Duo
Editor's Notes: This item is no longer available.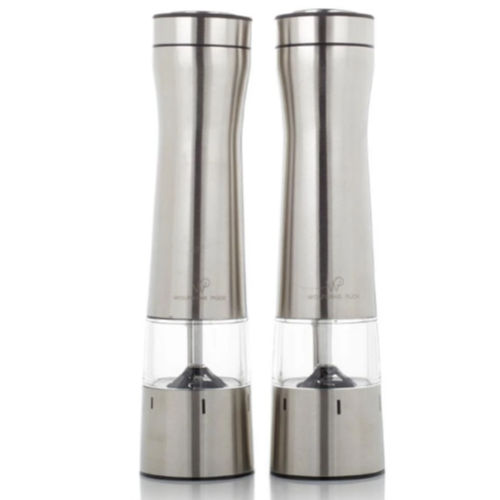 You must be logged in to reply to this topic.