Quick Notes: 76% off + Free Shipping
The Details
Can't clearly hear dialogue on TV? The AccuVoice AV157 TV Speaker uses hearing aid technology to make voices crystal clear. This revolutionary speaker introduces ZVOX SuperVoice technology, employing advanced algorithms that lift voices out of background sounds to produce unprecedented voice clarity. It's engineered with 12 levels of voice control—six levels of AccuVoice boost and six levels of SuperVoice boost—to match the sound to your needs. Or you can modify the audio for special programs. Here's how it works: Can't understand English accents? Turn up the AccuVoice boost. Watching an old movie with a garbled soundtrack? Switch to SuperVoice mode. The AV157 is one of the most technologically advanced speakers ever made. It's the new standard for dialogue clarity and a new way to help you enjoy your favorite TV episodes, sporting events and movies. With a 2-year warranty exclusive to HSN.
Model: AV157
Editor's Notes: This item is available in 3 colors at this deal price point.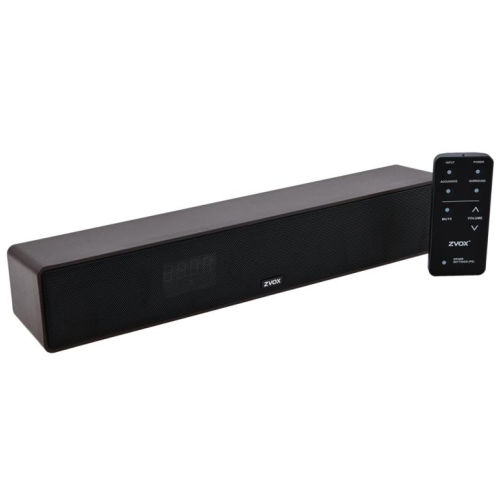 You must be logged in to reply to this topic.